A new generation of electric jetboards
Swedish company Radinn offers very challenging and highly reliable electric jetboards.
In our range we have included three jetboards, ranging from a starter model to a model for the very experienced boarder, all three on display in our showroom and available from stock.
Enjoy freedom, tremendous speed and perfect manoeuvrability. This combined with the leading battery technology and powerful jet engine makes it a unique product.
Put together your own board and go on an adventure.
Don't wait for waves! Make them yourself!
Want to get acquainted with riding a Radinn? You can!
For a half-hour introduction, we charge 150 Euro. You will receive a voucher worth 150 Euro which you may redeem when you buy your own Radinn.
Send a message via the site
and we will contact you as soon as possible.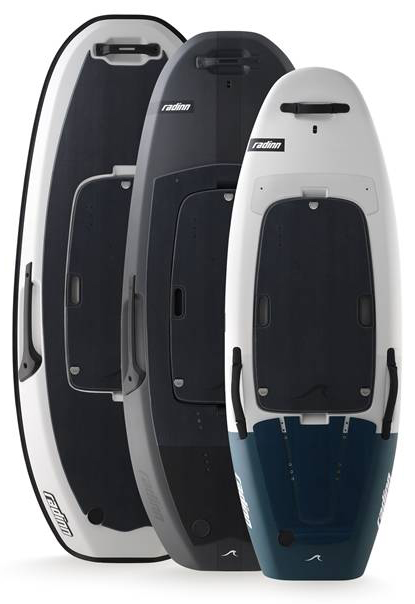 At Radinn you can compose your own board, depending on your personal preferences and wishes. Start by choosing the type of board, X-Sport, Freeride or Carve. Then choose the motor power and battery life.